Top posting users this month

name // Whisper
sobriquet // none, unless you give him a nickname.
name origins // does not know of any.

aged // 3 years and 3 months
gender // Male
sexuality // Females
ranked // what ever i can get, right know I'm a loner.

species // 100% grey wolf.
coat // Dark-ish grey
eyes // blue-ish grey green
height // 32 inches
weight // 155
overall appearance // Whisper is a dark-ish grey, grey wolf, with eyes the color of blue-ish grey green and stands at 32 inches and weighs 155 pounds, He is pure muscle and is agile, quick, cunning, fast. His fur is the average length for any wolf, but when you see it has a glossy look to it and when you touch it it's smooth as puppy fur. Whisper has claw marks -an inch thick from a fight with a mountain lion, leaving his right side across his right eye a pink-ish color from the skin growing over with out any fur covering it, his right ear has a slash going through it from when a coyote grabbed it when they where fighting making his right ears look a little light grey instead of his usual dark-ish grey color.

family // Night Storm-father-don't know where he is. Sedge Ears-mother- Alpha Female-dead, Spinner-younger brother-alive.
friends // none yet
enemies // coyotes, bears, mountain lions.

crush // none yet.
mate // not yet, but shes out there some where.
children // nope, but i want some.

persona // Whisper is usually a loyal, happy, sweet and loving wolf who wants nothing more then protect those he cares about while trying to live quite life.  Whisper has learned to suppress his anger. Whisper also tends to fight, when it comes to the ones he loves, get in his way and you'll be sorry, Whisper tends to flirt sometimes, but usually stays way from wolves, just in case he does find that one who well melt his frozen heart.


past // From the very beginning of Whispers life, the primal rhythm of the hunt beat in time with his fate. From the den where he lay with his brother, nestled close to the warmth of their mother's belly, the sound of the pounding footsteps of elk that roamed nearby traveled through the ground, and to his ears. Whisper got curious and decided to leave the den, when Whisper stepped out he saw a hole new world. Without knowing his father, Whisper grew to be a powerful wolf. He taught himself how to hunt, fight, track and speed. When he turned 2 years old he left his birth pack and went rogue, fighting mountain lions and bears and coyotes along the way. He finally found a pack and now he's here looking to start a new.



Posts

: 78


Join date

: 2014-10-10


Age

: 27


Location

: look to the woods there you'll see a pair of grey silver eyes looking at you.



Silva, your persona needs a bit more work please. Thanksadoodles.
_________________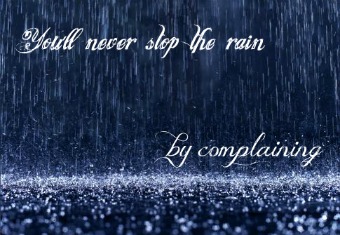 Admin




Posts

: 466


Join date

: 2014-10-10


Location

: in a book.





Similar topics
---
Permissions in this forum:
You
cannot
reply to topics in this forum